I teach environmental studies, environmental science, and GIS courses at Wesleyan University. I integrate project-based learning, community-based service-learning, and peer teaching into many of my courses. I teach new and existing courses which contribute to the University's curriculum competencies, to multiple programs of study (e.g. E&ES, QAC, COE), and to recent multidisciplinary initiatives currently underway at Wesleyan (e.g. CIS, DaCKI, IDEAS, SATC, E2020). In order to expand awareness of spatial thinking and geospatial technologies across campus, I initiated an introductory GIS course focused on geospatial data analysis and visualization for social science and humanities students. For students with existing GIS skills, I developed a project-based advanced GIS research course. Additionally, I mentor graduate thesis, senior thesis, and independent study projects – many of which use GIS as a main component of the research. Below are descriptions of courses that I teach.
---
SCIE 642 Mapping by Design: GIS in the Liberal Arts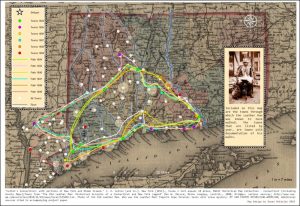 The public is more in touch with geographic information than ever before. Technologies such as smart phone geolocation applications have increased spatial awareness. Geographic information systems (GIS) allow us to take spatial data to the next level. GIS provides researchers, policy makers, and citizens with a powerfulanalytical framework for spatial pattern recognition, decision making, and data exploration. This course is designed to introduce Master of Arts in Liberal Studies and Master of Philosophy in Liberal Arts students to the applicability of spatial thinking and spatial data analysis in the liberal arts and sciences. This combination lecture and hands-on skills course provides experience in spatial data collection, management, analysis, and effective map design.
---
E&ES 497 Senior Seminar: Quantifying Environmental Change (co-taught with an E&ES colleague)
E&ES 498 Senior Field Research Project (co-taught with an E&ES colleague)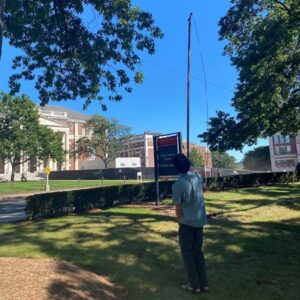 This seminar-style capstone course sequence for E&ES seniors explores the role of human-induced changes in the complex environment of Earth in advancing our understanding of the Earth and Environmental Sciences. In E&ES 497, students work in groups to develop a two-semester project. They use primary literature to assess the state of knowledge and identify unanswered questions, propose appropriate methods to answer these questions, and anticipate the significance of potential results. The culminating project of the course is the design and presentation of a proposal for an original small-group field-based research project. Students collect field data for these projects throughout the semester. In the follow-on course, E&ES 498, students complete their proposed projects, analyzing the data and summarizing results during the third quarter. The spring course concludes with public oral presentations and written reports summarizing the research projects and results.
---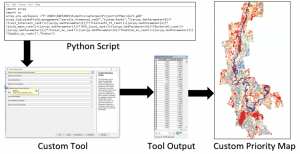 E&ES 380 / QAC 344 / E&ES 590 Advanced GIS and Spatial Analysis
This course emphasizes individual projects conducted within a collaborative learning framework. Each student is responsible for developing and producing a semester-long project focused on advanced spatial data analyses and/or advanced cartographic design, such as a component of a senior thesis, work on a faculty member's research project, or a community-based service-learning project. The course is strongly rooted in project-based learning. Course sessions are a mix of studio time for projects (e.g., work time, critiques), skill development (e.g., lectures, student-led skills-training sessions), and intellectual advancement (e.g., guest speakers, conference attendance).
---
E&ES 336 / BIOL 336 / E&ES 536 Landscape Ecology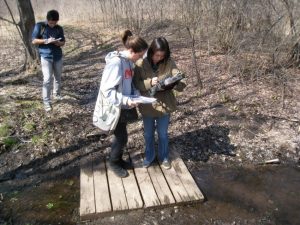 Biogeography is the study of the distribution of living things (plant, animal, and microbe) on the earth's surface, and the historical, ecological, and human factors responsible. Landscape ecology is a subfield of biogeography that focuses on relationships between spatial patterns and ecological processes across broad spatial and temporal scales. This course will be approached as an introduction to biogeography with a focus on landscape ecology and ecological biogeography. Topics in the course will reflect the diversity of research conducted by landscape ecologists: concepts of scale, island biogeography, metapopulation dynamics and habitat fragmentation, ecological disturbance, species viability, processes of land use and land cover change, and ecosystem management. This course will include biogeographic patterns, physical and biological processes and interactions that produce these patterns, and methods and techniques used to study them. The course is a mixture of lecture and fieldtrips.
---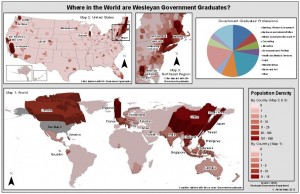 E&ES 280 /E&ES 580 Introduction to Geographic Information Systems
Geographical information systems (GIS) are powerful tools for organizing, analyzing, and displaying spatial data. The majority of environmental data has a geographic component; therefore GIS has applications in a wide variety of fields including the natural sciences, social sciences, and the humanities, any field that uses spatially distributed information. In this course we will explore the fundamentals of GIS with an emphasis on practical applications of GIS for problems from a range of disciplines. The course will cover the basic theory of GIS, data collection and input, data management, spatial analysis, visualization, and map preparation. Course work will include lecture, discussion, and hands-on activities. Lecture topics introduce skills that students need to complete a semester-long community-based service-learning project. (E&ES 281 must be taken concurrently.)
---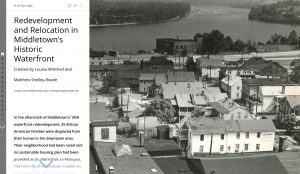 E&ES 281 GIS Service-Learning Laboratory
This project-based learning, community-based service-learning course supplements E&ES 280 by providing students the opportunity to apply GIS concepts and skills to solve local problems in environmental sciences. Small groups of students work closely with community groups to design a GIS, collect and analyze data, and draft a professional-quality report. Results are presented formally to the community partners at a public forum. The projects will include five fundamental components: project planning and design, database development and management, GIS data analyses, output generation, and project synthesis/documentation. The process enables students to experience a collaborative application of their GIS skills while also learning to translate complex ideas into spatial relationships and analyses, be capable of creative problem solving, and be resourceful in independently researching how to complete tasks. One of the principle aims of the projects is for students to gain hands-on GIS skills while directly benefitting the local community. See News @ Wesleyan for a sample of past projects.
---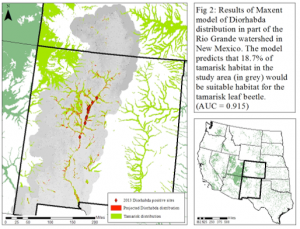 QAC 239 Proseminar: GIS in Research
A precursor to Advanced GIS and Spatial Analysis, the purpose of the course was to develop and support GIS users on campus by enriching geospatial literacy and enticing faculty, staff, and students to incorporate spatial data in their endeavors. Participants learned tips and skills helpful to required individual projects up to and including advanced techniques for more experienced GIS users. Meetings included outside speakers currently applying GIS to their scholarship and/or teaching, skills workshops to expose participants to GIS techniques, group collaborative learning sessions, and individual consultation.
---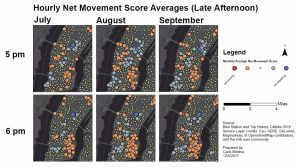 QAC 231 Introduction to (Geo)Spatial Data Analysis and Visualization
I proposed and developed this course to address the need for an introductory GIS course designed for social science and humanities students. Prior to the introduction of QAC 231, social science and humanities students desiring GIS skills took the existing introductory GIS course offering (E&ES 280). Although E&ES 280 is open to students of all majors, high demand usually resulted in mostly senior majors in the course. Furthermore, E&ES 280 utilizes examples and GIS techniques applicable to the earth and environmental sciences. QAC 231 introduces geospatial data analysis skills not covered in E&ES 280 that are readily used by researchers in the social sciences and humanities. Readings across multiple disciplines allow students to comprehend the breadth of applied geospatial thinking in today's research arena. Classes consist of case studies of GIS applications, hands-on skills development, group projects, map critiques, and class discussions. The course culminates in a group project in which students produce GIS analyses and maps based on a topic of their choosing.
---
E&ES 197 / BIOL 197 Introduction to Environmental Studies
The high-enrollment lecture-format course is a survey of topics in environmental studies that draws students completing a general education requirement as well as those fulfilling a gateway requirement to the E&ES and ENVS majors. Student backgrounds range from AP Environmental Science coursework to no familiarity with environmental science or studies issues. Course structure is mainly lectures, with supplemental readings, participation in campus sustainability events, and guest speakers and performers. I integrate Center for Fine Arts and Feet to the Fire speakers and performers into class sessions as a way for students to critically examine environmental issues through multiple lenses. I attempt to engage the students in small group discussions and a synthesis of course material through a final project rather than a cumulative final exam. In previous semester, students conducted water bottle projects in conjunction with the Water is Rising performances on campus and the Feet to the Fire's Fueling the Future theme. More recently, students chose individual or group options from a designated list (digital storytelling, performance, artist's book, story map, term paper, photo essay, children story, comic strip, or cumulative essay exam) that fit their academic strengths (scientific writing, creative writing, film making, dance, art). Projects had to focus on an environmental issue within the Connecticut River watershed in keeping with the Feet to the Fire's Anthropocene theme, the Nile Project, and the Riverfront Encounter festival. A required short report included an artist's statement and the relevance of the project to the issues, situated within the primary literature. Projects were presented during a public Project Showcase during the final exam period. Many students chose to do artists' books. A handful of student artists' books were selected by the library to include in the Special Collections and Archives collection of artists' books. See News @ Wesleyan articles about the Project Showcase from 2014 and 2015.
---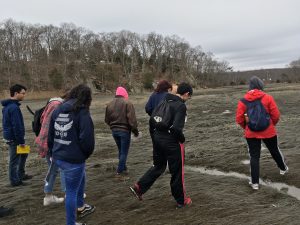 E&ES 195 Sophomore Field Course (co-coordinated among E&ES faculty members)
This course is designed for sophomores who have declared a major in earth and environmental sciences. The course gives students a common experience and a more in-depth exposure to the department curriculum prior to their junior year. Through lectures and field trips, students are exposed to the wide variety of geological terrains and ecological environments of southern New England.
---
E&ES 165 Environmental Quality and Human Health
The course is designed for first-year students concerned about the well-being of the planet and its human inhabitants. Throughout the course, students will examine implications of the production of energy, manufactured goods, and food on environmental quality and on the health of present and future generations of humans. Students will be introduced to local, regional, and global implications of toxins in the soil, air, and water. Exercises will include collection of environmental data (e.g., lead, ground-level ozone, etc.), spatial analyses using a geographic information system (GIS), and examination of disease clusters using epidemiologic data.
---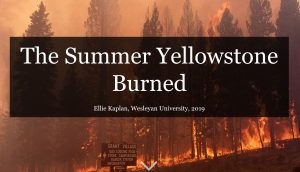 E&ES 130 Digital StoryTelling with Maps: Science Stories (FYS)
Digital storytelling describes the practice of using digital tools to tell a 'story' in an engaging and compelling format. A story map is a digital storytelling tool that combines maps with multimedia content (e.g., images, video, text) to convey geographic information as a narrative. In this course, students will employ elements of cartographic design, spatial analysis, and data visualization within story maps as a means for creating interactive 'stories' about empirical scientific data. No prior experience with web maps or story maps is required. Students will explore multiple story map formats and their utility in the effective communication of science to scientists, the public, and policy makers. As a first year seminar, the course emphasizes the importance of writing at the university level. Students in first year seminars will become familiar with the methods used to collect, interpret, analyze, and present evidence as part of a scholarly argument.